The
Western Air Temple
is one of the four original temples of the Air Nomads and one of the two, the other being the
Eastern Air Temple
, that exclusively housed female Airbenders.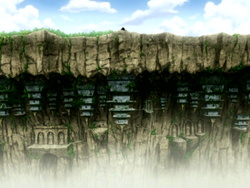 Only female air benders may join. If you wish to hail from the Western Temple, add your name here:
Council of Elders
Edit
This Air Temple is "governed" by the Council of Elders, a group of five nuns. If you wish to participate with the Election or vote for a candidate, go here.
Get your Tattoos
Edit
If you wish to get your Master Tattooes, you must do the following test. Name the page, "YOURNAME's Airbending Mastery Test".